Bringing an End to the Cold War
"Human beings are created by God, and all beings are unified bodies having both material and spiritual aspects. Therefore, I am opposed to the historical materialism of communism. I have carried out a movement for victory over communism throughout the world. I have advised successive U.S. Presidents to protect the free world, standing up to the communist strategy of turning the world red."
It is well known internationally that Rev. Sun Myung Moon and Dr. Hak Ja Han Moon were behind the historical events that led to the collapse of totalitarian communism. Rev. and Mrs. Moon were adamantly opposed to the theory of dialectical materialism, which denies religion and God. As a couple who followed the Will of God, and who have experienced the Korean War first-hand, they felt it was their moral obligation to confront the historic conflict between communism and democracy to build a world of peace.
In 1968, at the height of the Cold War, the founders established the International Federation for Victory Over Communism, an international anti-communist campaign centered on their ideology that could overcome communist thought. In 1985, when the communist ideology was at its strongest point, Rev. Moon predicted the collapse of the Soviet Union. Sure enough, in 1991, that prediction came true.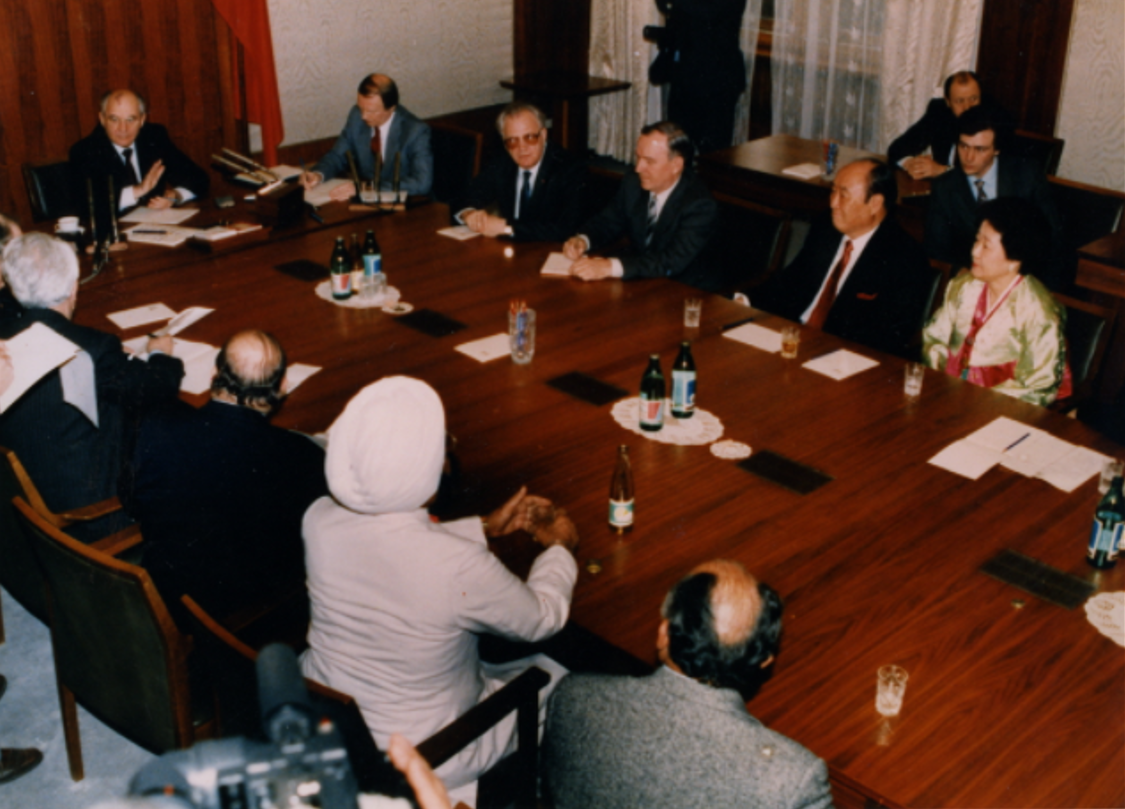 In April 1990, Rev. Sun Myung Moon and Dr. Hak Ja Han Moon held talks with Soviet President Gorbachev in Moscow. Gorbachev, who was at that time being threatened by conservative communist forces for his Perestroika reform policies, gained the courage he needed from Rev. and Mrs. Moon and expedited the dissolution of the Communist Party.
In April 1990, Rev. Moon met with Soviet President Mikhail Gorbachev at the Kremlin in Moscow. This was a major turning point that ultimately led to the collapse of the Soviet Union. Gorbachev, inspired by his meeting with Rev. Moon, dissolved the Communist Party and resigned as President of the Soviet Union in 1991. The bloodless dismantling of the Soviet Union marked the end of the Cold War and opened a new era for democracy.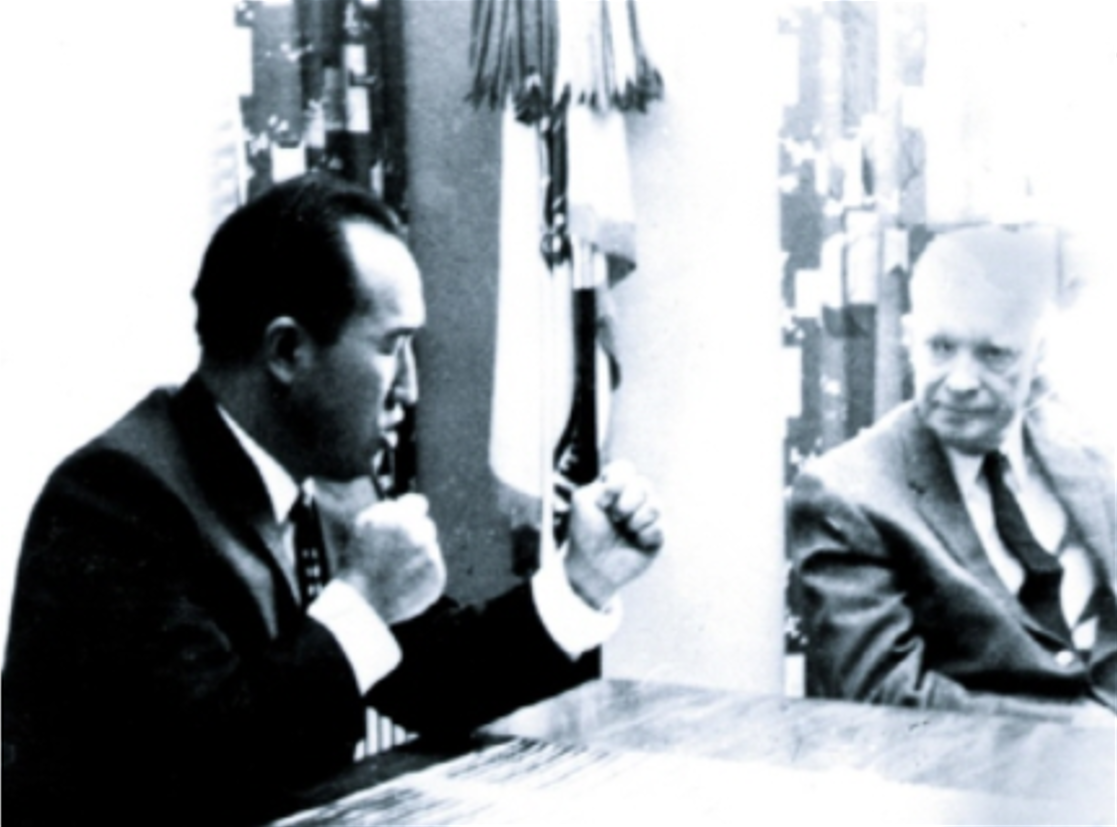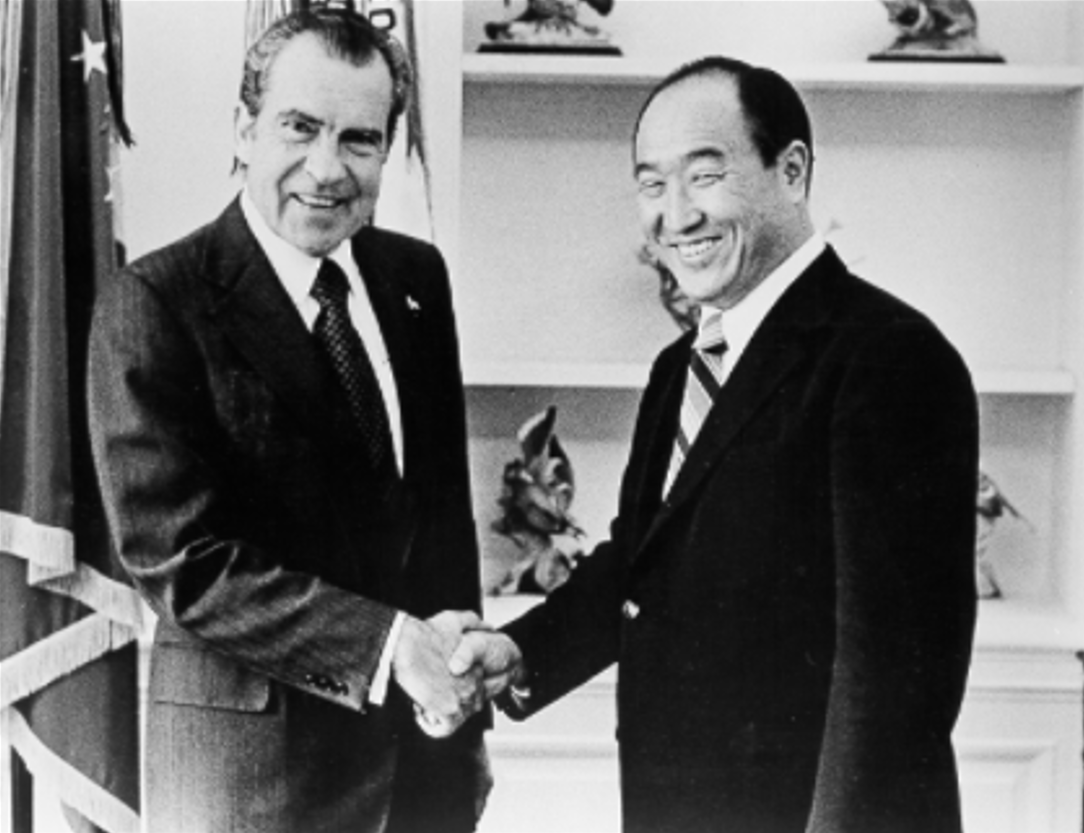 Rev. Moon met with President Nixon (1974) and President Eisenhower (1965) and urged them to stand up to communism and protect the free world based on God-centered ideology.